Online auctions 2018
During of the 17th TRE SERE INTERNAZIONALI "CITTA' di PORDENONE", the Omnium Olympic Champion of Rio 2016, winner of the Cyclamen jersey at the Giro d'Italy 2018 and graduated as Italian Road Champion at Darfo Boario Terme, Elia Viviani, auctioned his autographed Cyclamen jersey for charity.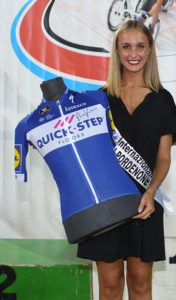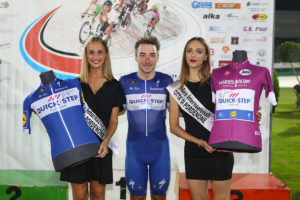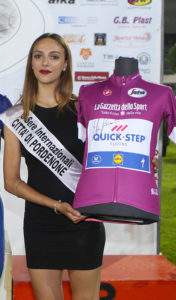 Online auctions 2018
The proceeds will be entirely donated to the Fondazione Maruzza an ONLUS, which cares about children and pediatric palliative care, which supports the project Parco sole di Notte. A place that can accommodate seriously ill children and their families for free, giving them the opportunity to live and share life experience and fun in a safe and competent environment.
Go to auction "Ciclamino" Go to auction "Quick Step"


Support youth field sport activities
What is youth field activity?
Track young activity is to giovanissimi, esordienti, allievi, juniores and open's category.
All the budget got will be invested to sportive, technical and social activities.
Event and online auctions
Since 2017, the staff of "3 Sere Internazionale città di Pordenone" cooperating with "A.S.D. Amici della Pista", Pubblic Bodies, Institutions and Sponsors collects founds for charity to devolve to Onlus and Association. The idea is to support the society.
Following the results got by your goodness:
Year
Association
Donation
 
2017
500€
Thanks to the Omnium Rio 2016 Olympic Track Champion Elia Viviani, we got the honour to auction their signed TEAM SKY jersey and NATIONAL TEAM jersey.
Foto Movie